Every year Russia loses up to 2 million hectares of soil due to degradation
Official UN account
Products for recultivation and disposal of hazardous waste
Sphagnum peat, as well as products based on it (products based on humic acids) are the optimal solution for cleaning the environment from oil products, heavy metals and organic pollutants. RPC peat has high sorption properties in relation to pollutants, and high agro-physical properties ensure its environmental friendliness and the possibility of reuse it.
The quality of our products is ensured by the high quality of raw materials from our own peat deposits. At the moment, all necessary studies of the characteristics of peat, which is used for the output of products for recultivation without the use of additional processing and introduction of improving components have been carried out.
Applications
disturbed agricultural land,
restoration of saline and desert lands,
mining,
laying of pipelines,
disposal of MSW,
disposal of waste water treatment plants,
improvement of park areas, etc.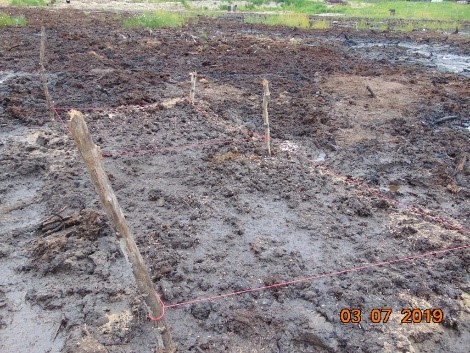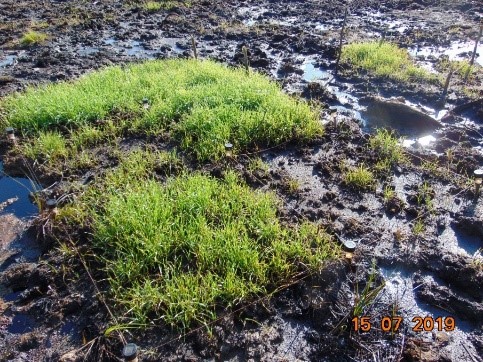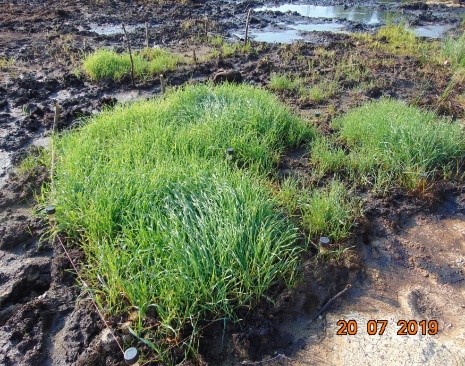 Peat and organic-mineral sorbents are the best solution for elimination of oil pollution and for land reclamation. They have a large sorption capacity and boast no disadvantages compared to synthetic, inorganic and other organic materials.
Characteristics of materials for the sorption of oil and oil products
Sorbent group
Sorbent type
Sorption capacity,
g/g
Main disadvantages
Synthetic
Polypropylene (fiber)
12
Difficult disposal
Environmental hazard
High cost
Expanded polystyrene (granules)
5-7
Basalt activated fiber with reinforcing elements
2-11
Pyrolysis product of solid sludge from domestic wastewater
4,5
Impregnated fabric ODP-240
9-10
Composite material based on rubber powders and hydrophobic additives
6-8
Nonorganic
Kaolin
7
Need for hydrophobization (introduction of organic-silicon compounds) Low environmental friendliness Poor holding ability
Vermiculite (heat treated)
9,5-11,9
Perlite (heat treated)
6,7-7,8
Asbestos fiber
5-11
Modified expanded clay
0,45
Quartz sand
0,5-1,5
Organic
Activated carbon
0,5-2
Not found
Sawdust
1,5-5,5
Rubber
1-3,8
Buckwheat husk
3,3
Cotton grass
5,5
Sour milling peat
6-12
Neutralized milling peat
6-12
Peat mineral sorbent
8
Granulated peat
1,2-3
Fibrous peat
5-8